More info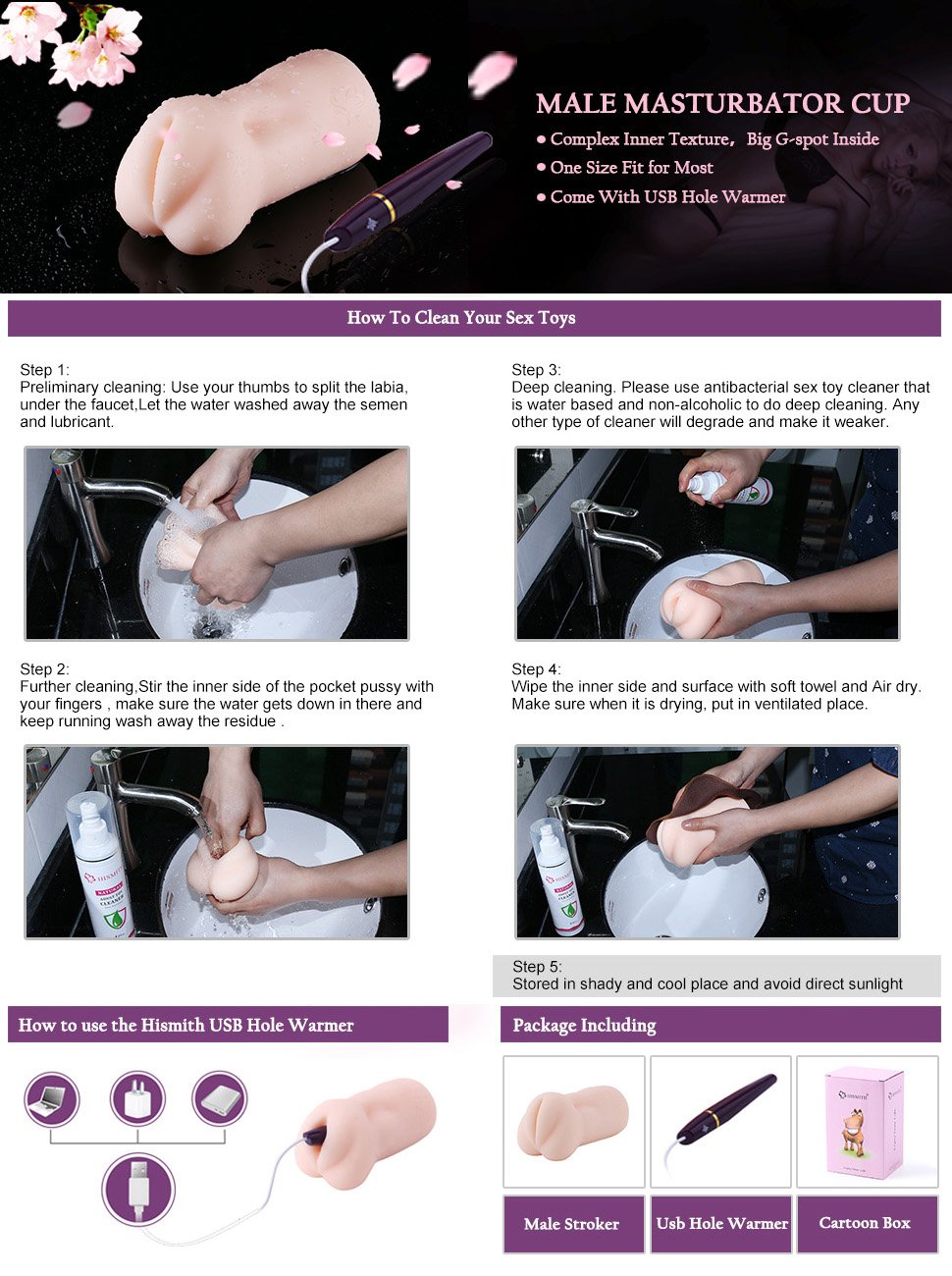 Essential Tips For Using And Cleaning The Hismith Male Masturbator:

1, Please clean it before and after use, you should use professional sex toy cleaner to make sure that will not damage your sex toy.
2, You'd better choose water-based lubricant when use this item,Hismith water-based lubricant is a good choice for you long last enjoying.
3, Please do not keep the use hole warmer in an energized state after use it, So as not to burn out electronic components.
4, We suggest you to use a condom before using this male stroker, in this way, you can feel easier to clean it  after use.

Matters Need Attention:

1, Forbid turning inside out to clean the toy.
2, Forbid Using acidic or alkaline cleaning agent to wash it.
3, Forbid washing the toy with high temperature water,nor soaking in boiling water.
4, Forbid contacting with caustic liquids, so as to avoid damaging the masturbation.
5, keep it away from sharp object, in case of scratching your toy.
6, Do not use silicone based lubricant when use it, it may permanent adhesive on the inner-surface of the product.
7,Never use fragile tissue to clean the inner side.